While we're sleeping, our skin isn't… after focusing on protecting itself from external aggressions all day long, skin keeps working hard at night activating its "restore mode".
To help it succeed in its difficult task, pampering our face before going to bed is essential, no matter how hectic the day.
Here are the key steps to make sure your skin will look as happy as your mood at sunrise.
Evening skincare routine, step 1: cleanse gently
Busy day? Tired or not, you should never skip the first step of your evening skincare routine! Washing your face is the only way to get rid of any makeup traces, particles (dirt, pollution, etc.) or dead skin cells that have built up over the day.
All these impurities can clog pores and contribute to the proliferation of bacteria, which lead to skin inflammation, redness, blackheads, pimples and signs of premature aging such as wrinkles, fine lines and loss of firmness.
Double cleansing is the best method to free your skin from any impurities. This Korean beauty secret combines an oil-based cleanser that removes makeup and lifts away oily particles (pollutants, excess sebum, etc.) with a water-based cleanser that completes the cleansing process by eliminating all the residues left. A gentle process, for every skin type, that provides a more in-depth cleansing experience, leaving your skin ready to absorb the active ingredients of your favorite beauty products.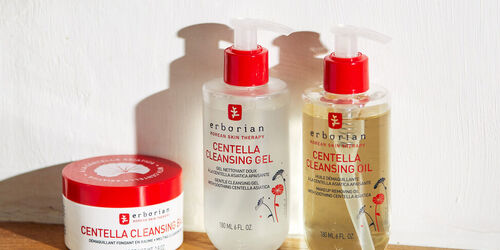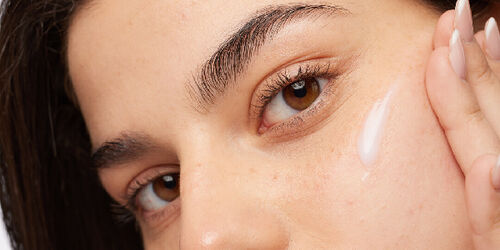 For an even younger-looking complexion, give yourself a spa-like experience when doing a facial at home. An extra step in your night routine that will clear your skin completely and make it even more receptive to the night creams and serums that follow. Once a week, after double cleansing, start by steaming your face in order to prime your skin for exfoliation. For a gentle exfoliation and smoother look, try AHA, BHA, PHA peels!
Evening skincare routine, step 2: soothe, nourish and protect
Now your face is perfectly cleansed, let's focus on strengthening the skin's barrier function.
Whatever your skin type is, humectant ingredients are required to draw water molecules into the skin and moisturize it intensely. Found naturally in our body, hyaluronic acid is undoubtedly one of the most common and effective hydrators.
In addition, look for skincare products enriched with natural active ingredients known to restore the skin's health.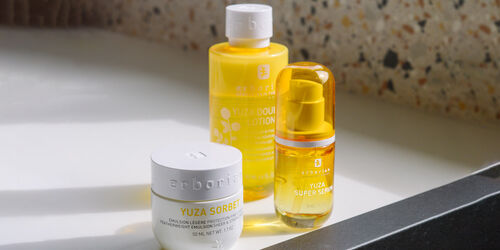 For example, discover our Yuza range: packed with Vitamin C these products help to promote skin elasticity. If you have dry skin, our Bamboo range products that plump and replenish the skin all day long could be a good match. To reduce signs of aging, our Ginseng range is what you need! Thanks to the firming effect of Ginseng, your skin looks firmer and more radiant every day.
Lotion, serum, cream… Always make sure to pick your skincare products according to your needs and to follow the right evening skincare routine order:
Right after cleansing, apply a lotion to start with a shot of hydration and perfectly prepare your skin for what follows.
Then layer your usual face serum on damp skin in order to deliver a high concentration of active ingredients.
Your night cream will be the final touch to lock in hydration and enhance the benefits of the serum.
Once a week, prime these three steps with a moisturizing face mask for a pure moment of relaxation and well-being.
Evening skincare routine, step 3: apply your facial oil
Have you ever thought about using facial oil? If you are still not sure about its benefits, it could be a real game changer when added to your evening skincare routine.
Just after double cleansing, applying a few drops of face oil can truly transform the appearance of skin.
This kind of skincare product always needs to be chosen carefully to make sure they are non-comedogenic and compatible with your skin type.
That's why Erborian has designed Skin Therapy Multi-Perfecting Night Oil-Serum a multi-perfecting bi-phase oil-serum with a very lightweight texture, suitable for all skin types. Thanks to its 17 super ingredients and 5 renowned potent add-ons that work together overnight, your skin will look smoother and nourished after only one night while wrinkles and fine lines are reduced day after day. Skin Therapy is a bi-phase formula that has been especially designed to envelop the skin without leaving a greasy residue.
To make the most of its benefits, pamper yourself with a facial massage daily. Facial massages are a great way to end your evening skincare routine and clear your mind before falling asleep.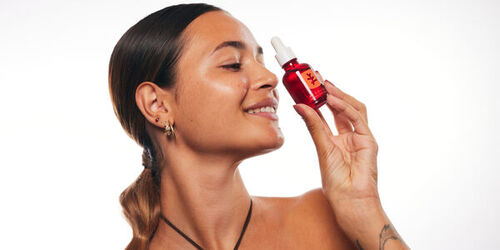 Introducing Skin Therapy