Exfoliation is a must in any good beauty routine to make sure dead skin cells, responsible for making your complexion look dry and dull, are taken care of. By now, you are probably well aware of it, using a mechanical peel on a regular basis helps with exfoliation. Sometimes you may need a little more than your traditional exfoliator to get that radiant glow you've always dreamt of.
Welcome to the world of acids! We hear you… The idea of adding acids to your beauty routine may sound a little scary, but the truth is that some of them, used at the right concentration, can bring your journey for smooth and even complexion to the next level!
Read ahead and find out everything you need to know about AHA BHA PHA in skincare.
What are AHA BHA PHA peels?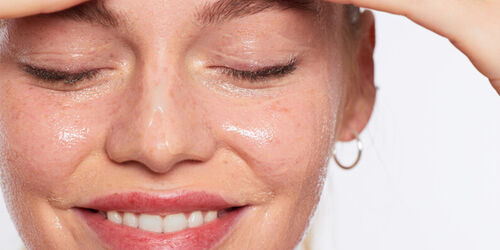 AHA BHA PHA are acids that belong to the hydroxy acid family. Very well-known in the cosmetic industry for addressing many kinds of skin issues, these acids are found in various natural sources such as fruits and plants. They all offer mild peels that help exfoliate skin gently and give your face a smoother, younger look. Let's have a closer look at these beauty game-changers!
AHA, BHA & PHA
AHA (Alpha Hydroxy Acids)
There are many different kinds of AHA, such as glycolic acid, mandelic acid, malic acid, citric acid, tartaric acid, lactic acid, etc.
These water-soluble acids target fine lines and wrinkles.
In order to avoid skin irritation, always use products with a small dosage of AHA. The use of sunscreen is also recommended as AHA increases the sensitivity of skin to ultraviolet radiation.
BHA (Beta Hydroxy Acids)
The most common BHA in skincare products is salicylic acid. Unlike AHA, these acids are oil-soluble and have the power to penetrate deeper into the skin's surface and unclog pores effectively: they are the perfect fit for blemish-prone skin!
The result? Skin is soothed, less dry, more even and softer.
PHA (Poly Hydroxy Acids)
Do you have sensitive skin to dry skin? Turn towards PHA.
These exfoliating acids work on the top layers of the skin as well, but they don't penetrate as deeply as AHA which makes them less irritating.
Poly Hydroxy Acids provide a gentle peel and deep hydration without making the skin more sensitive to sunlight. They generally suit all skin types.
The result? Skin dryness and wrinkles are visibly reduced.
In addition to all these properties, AHA BHA PHA peels prepare the skin for the next steps of your routine, making it more receptive to the active ingredients of your usual skincare products.

AHA BHA PHA peeling solution benefits
As each kind of these different acids addresses different skin conditions and targets distinctive skin layers, a blend can definitely be used to achieve greater effects such as targeting fine lines and wrinkles.
Try our Skin Hero Peeling: a unique AHA BHA PHA cocktail, enriched with white Ginseng, that peels your skin gently, unifying and brightening your complexion in just 2 minutes. The perfect balance to enhance the beauty of your bare skin in no time!
Important note: if you use Skin Hero Cream as part of your beauty routine, make sure to choose one of your favorites as they both contain exfoliators!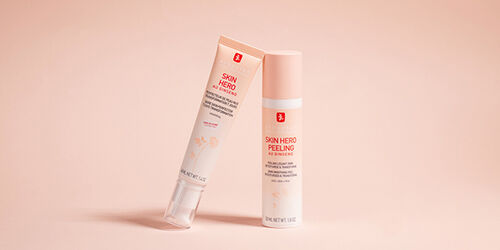 How to use an AHA BHA PHA peeling solution?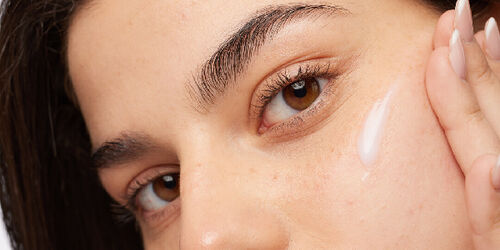 First of all, always pay attention to the concentration of acids in the peeling solution you use in order to make sure it is gentle to your skin. Also, before putting the solution on your face, do a patch test: apply a small amount of it on the inside of your elbow or your wrist for example.
When you know it is ok for you to use, cleanse your face, then apply your facial peel on dry skin avoiding the eye and lip contours. Leave on for just a few minutes (do not go beyond the prescribed time), then rinse thoroughly and pat skin dry.
The best time to use your AHA BHA PHA peeling solution is just before bedtime, so your skin can rest properly (no more than once a week!).
Stop using it if you experience any irritation.
The best thing to do after an AHA BHA PHA peel
When you are done with your facial peel, it's time to soothe, moisturize and nourish.
Follow up by applying products that reinforce the moisture barrier. Use hydrating ingredients such as hyaluronic acid and double check the moisturizers you apply don't contain any exfoliating acids.
In the morning, stick to your usual beauty routine, including makeup. And don't forget to put on some sunscreen!